Manufacturing Partners
SPECIALISTS IN STATIC CONTROL
OVER 30 YEARS EXPERIENCE & KNOWLEDGE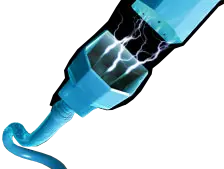 Here is a list of links that maybe of interest to you.

We update the links from time to time so please come back again soon.


ABEBA
Manufacturers of "ESD", safety, protective and professional shoes; production is subject to QA system, DIN EN ISO 9001 : 2000. Refereneced standards include European norms EN 20344 - 20347 and EN ISO 20344 - 20347.
Corstat
Known as the ESD industry's standard for conductive corrugated board. For many years engineers have relied on the consistency of the Corstat® material. Corstat® provides a buried shielding layer and a sealed surface for a controlled path to ground.
R&R Lotion
Manufactures of static dissipative Cleanroom Lotions, That are "Latex and Nitrile Compatible", Antistatic Bottles, Facial Cleansers, ESD Swabs, Topical Antistats, Noncontaminating Mat and Handcleaners, Sunscreens, Antimicrobial and Antibacterial Lotions and Spraycleaners.
Polyflor
International manufacturer of commercial vinyl flooring - safety flooring, homogeneous vinyl floors, sports flooring, acoustic flooring, heterogeneous floors, luxury vinyl tiles, semi-flexible tiles, electrostatic discharge (ESD) flooring, rubber sheet and tiles, and wall cladding
Molded Glass Fiber Tray Co
Molded Fiber Glass Tray Company (MFG Tray Co.) manufactures reinforced composite trays, containers, and flats used in the electronics industry, confectionery, bakery, food service and pharmaceutical as well as many other markets for in-process handling of goods.
O.C. White
OC White LED Magnifying Lamps - White & UV LEDs, Microscope Lights, Microscopes, Camers & Vision Systems, Work Lights, Microphone Arms ...