SPECIALISTS IN STATIC CONTROL
OVER 30 YEARS EXPERIENCE & KNOWLEDGE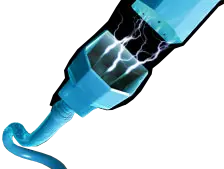 Thank you for visiting Bondline Static Control Solutions Pty Ltd online ... your partner and specialist in all things Antistatic, Conductive, Dissipative and Static Control.
Complimenting that, we not only have a great range of production aids such as vision systems, fume extraction and tools, the vast majority of which are static safe, but also offer static awareness training / seminars, consulting and testing / audits.
We have been servicing a wide range of industries around Australasia & New Zealand since the last century... well 1999... and we continue to expand our knowledge, products & services to best enable us to best enable you.
We service and support our clients with their control / prevention of electrostatic issues at every point through manufacture, service, rework, repair, application, OH&S, logistics, contamination, training, audit, monitoring, etc.
Typically we are involved in a vast array of industries, e.g. Electronics, Defence, Aerospace, Mining, Medical, Pharmaceutical, Automotive, Aerosol, Printing, Converting, Semiconductor, Robotics, Building, Packaging, R&D, Production, Plastics, Telecommunications, Automation, Pyrotechnics, Hazardous Environments, Cleanrooms… in fact, anywhere where 'static' is an issue.
Here's a thought… static electricity is an amazing phenomenon, it not only attracts, repels and induces voltage, but an ESD (Electrostatic Discharge) event emits EMI (Electromagnetic Interference), and that also causes many problems, e.g. computer lock-up and errors.
So, having effective static control can be your solution to many and varied issues.
Catch up on our Static Stuff Newsletters & more on Facebook